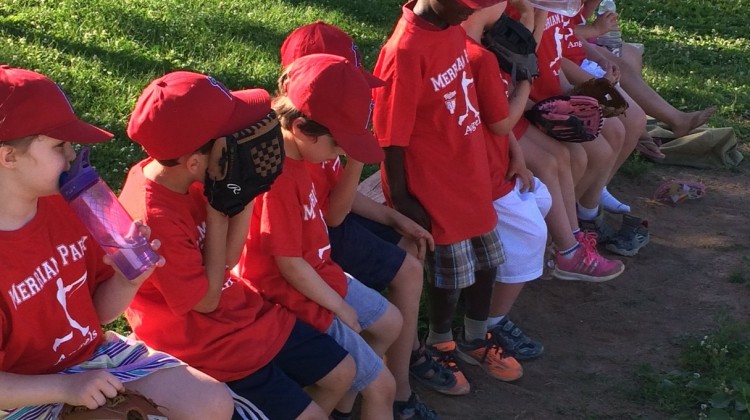 This morning I took my six-year old son to day camp; it was a routine transition; my son was calm and happy.  As we found his group, we came upon another boy who was much less calm and happy.  When his dad brought him to his group, the boy clung to his father's leg.  Another boy jumped up and said, "is this your first day?  My name is Nick.  Let me be your mentor.  What's your name?"
"Micah.  What's a mentor?"
"Just someone who shows you around, gives you advice, and helps you have fun here.  C'mon – we're doing art."
After a moment's hesitation, Micah said goodbye to his dad over his shoulder, and the two boys ran back to the circle.  Nick introduced Micah around, and showed him the supplies.  The group had been told they would have a new member the night before, and Nick had volunteered to be his "mentor."  He stepped up.
Sometimes we make too much of mentorship – sometimes too little.  In the context of day camp, Nick (and the counselors) got it just right: he was there to help Micah get oriented, and to help him have fun.  He had more experience than Micah, and he wanted Micah to be successful.   I've written a good deal about mentorship here and in my book, Thinking Aloud.  There is an art to developing meaningful mentorships.  By the same token, sometimes keeping it simple is best.  Like at day camp.
You may have noticed that I haven't posted anything in a long time.  I have not lost interest in ethical leadership.  I've been busy working with some wonderful clients, old and new.  Beyond that, in terms of writing, I've been stuck.  It feels good to be unstuck, an event also precipitated by some old-fashioned peer mentorship.
Yesterday I had lunch with Becki White, Assistant Chief for Training in the Eden Prairie Fire Department and, I am grateful to say, a friend.  Becki is a fairly prolific blogger and writer on fire prevention, fire service culture, and leadership for Fire Engineering magazine and the FirefighterNation social medium.  She also has a big day job, a family, etc…so I asked her how she consistently finds the time to create meaningful content.  Her answer was simple: "it just flows out."
My initial reaction could best be described as regret, tinged with resentment.  Content doesn't flow out of me.  I have to pull it out, sometimes painfully.  I have to hammer it into shape.  I must suffer to write.
Then I realized how ridiculous those thoughts really are.  I am choosing to tug at content, and to hammer it.  I am choosing to suffer.  I have plenty of ideas.  Maybe if I just relax, and let them flow, then they – the content – will flow.   I'm not writing the Great American Novel, or even the Great American Blog Post.  I'm sharing thoughts, in the hope that others find value in them.  This doesn't need to be so damn hard.  A little re-framing has gone a long way, in a short time.  So far, so good, I suppose.
I hope young Micah had a good day – my guess is that he did, in part because he, like me, benefitted from some good advice from someone who cares.