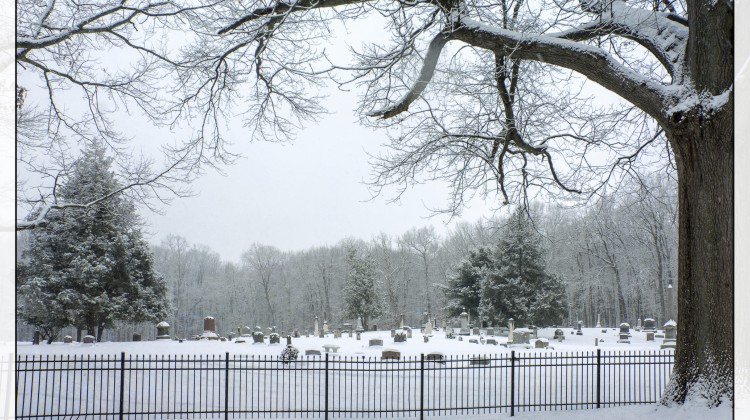 Alfred "Al" May passed away about this time last year, at age 90.  I attended his funeral because his son and daughter are both very dear friends, and because I remember Al well and fondly myself.  I expected to pay my respects, to support my friends, and to reflect on Al.  I didn't expect to learn another lesson from his life.  In fact, I have been reflecting on just such a lesson on the power of mentorship for almost a year now.
It was a graveside service on a grey day in Minnesota's untimely spring snow.  Quite frankly, there were more people present than I expected. Al's wife predeceased him by many years, and he had moved to Chicago to be closer to his family more than a decade ago.  Most of the mourners were family friends.  I also noticed 8-10 people gathered off to the side a bit.  As we moved together, I learned that they were Al's former co-workers at Pillsbury (now General Mills).  Al was a statistician, and therefore, he once sharply reminded me, a scientist (rather than a mathematician).   He retired more than twenty years ago.   What brought this group of colleagues to his funeral?
"Al was my mentor – hell, he was everyone's mentor," one man volunteered, in answer to the vaguest question I could utter.  Everyone nodded, and the stories began.  They told me that Al was a pioneer in using statistical methods to improve food quality and especially food safety.  He participated in industry conferences and meetings, helping fellow scientists to advocate for scientific methods and contribute to new product development.  Some of his statistical methods, one woman added, are still in use.  Several of his protégés have themselves become respected technical experts.
It wasn't technical prowess that made Al memorable or influential, though.  It was his commitment to others.  "He took every young statistician under his wing, and his door was always open to all of us, when we had a problem, or just when we were discouraged and needed to talk."  Another junior co-worker remembered Al to his children in the same way: "your father only wanted to help his colleagues be successful. People intuitively knew that Al never played politics, would never claim their successes for his own, and would always be a helping hand when things got rough."
A wintery graveyard makes it is easy to feel the value of time.  I am too often tempted to spend that time in pursuit of specific achievements: developing and applying skills or knowledge, or working with clients toward specific outcomes.  Al was clearly an excellent and accomplished professional.  Twenty-five years later, though, he is lovingly remembered not for any professional achievements, but for his commitment to supporting and connecting with others.
That is a legacy from which we can learn and be inspired.