Mission
Our mission is to empower ethical leaders to achieve extraordinary results. We provide leadership development consulting and education to leaders and teams in public safety, health care, and business organizations.
Our Promise
Our focus is on ethical leadership development. Too often, "business ethics" or "professional ethics" are practices that merely attempt to constrain unacceptable behavior. Our view of ethics is far more comprehensive: we see ethics as a framework for acting in ways that reflect the very best in us as human beings. We find this view expressed in multiple ethical traditions, from around the world. We bring these classical ideas to bear in contemporary solutions.
We strive to do business in accordance with three principles:
The concepts and techniques we use are sound and insightful.
Our work with clients is relevant and action-oriented.
Our clients and partners take pleasure in doing business with ELA.
We'll do what it takes to create real value, working with clients in accordance with these principles.
Our Team
Chad Weinstein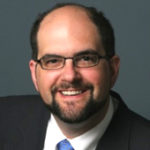 Chad provides leadership development and strategic consulting to organizations in for-profit, non-profit and public sectors. Prior to establishing Ethical Leaders in Action he founded the Hill Center for Ethical Business Leadership, a division of the James J Hill library. He is also an adjunct faculty member of the Carlson School of Management at the University of Minnesota.
Chad has been an educator, manager and consultant for more than 20 years serving industries ranging from consumer products, medical devices, and pharmaceuticals to mining and petroleum extraction. Most recently he led teams and organizations in market and technology consulting as vice president of client services for Guideline, Inc. Chad holds a Ph.D. in ethics (philosophy) from the University of Minnesota.
Tom Laughlin
Tom Laughlin is the president and principal consultant of Caravela Inc, a consulting firm he established in 2002 to provide executive coaching, leadership training courses and other development programs to leaders and their organizations. He began his development career in the Human Resource Development department at General Mills in 1996. Tom also teaches leadership and management courses at the University of Minnesota, Minneapolis College of Art and Design and Minneapolis Rotary Leadership Academy.
Prior to establishing Caravela, Tom's management career spanned two decades with positions in both Fortune 500 and startup companies. He held numerous positions at General Mills including Director of Betty Crocker Desserts, General Manager of the Caribbean/Central America and Marketing Director of Latin America. He also held management positions in sales, production and general operations in a number of other companies.
Tom earned an MBA in Marketing and Strategy from the Anderson School of Management at UCLA and a Masters in International Leadership and Organizational Development with Post Graduate Studies in Psychology from St. Mary's University.
Martin Scheerer
Martin Scheerer provides strategic consulting and leadership development services as a member of Ethical Leaders in Action. Prior to joining ELA, Martin was an executive and leader in the fire service and in the private sector, and a contributor to fire and emergency medical services professions, regionally and nationally.
Scheerer retired in 2014 as Fire Chief and Director of Emergency Management, Medical Services, and Building Inspections for the City of Edina (Minnesota). He also served as a firefighter/paramedic and company officer in the Edina Fire Department. Scheerer is a past president of the Minnesota State Fire Chiefs Association and of the Metropolitan Fire Chiefs Association. He has also served on Boards of many organizations, including: Minnesota Commissioner of Public Safety Advisory Committee, Minnesota Public Employee Retirements Systems Advisory Board, League of Minnesota Cities Human Resources and Data Practices Committee, Hennepin County Emergency Medical Services Council, National Fire Protection Association Presidents Forum Panel, Hennepin Technical College Advisory Committee, and Century College Medical Advisory Committee.
Scheerer's recent private sector experience includes leadership as a senior consultant in the Commercial Product and Marketing division at Blue Cross and Blue Shield of Minnesota where he is credited for growing market share and profits through the development and execution of new and innovative business strategies.
Scheerer is a graduate of the Executive Fire Officer Program of the National Fire Academy. He holds a Master of Public Administration degree from Minnesota State University, a Bachelor of Science degree in Business Administration from Southwest Minnesota State University, an Associate of Arts degree in Fire Science from the University of Minnesota, and Paramedic training in Advance Life Support and Critical Care from Century College.

Paul Schnell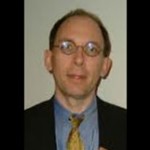 Paul Schnell is Chief of Police for Maplewood, Minnesota, as well as a leadership consultant and educator. Prior to joining the Maplewood department in 2013, Paul was chief of the Hastings, Minnesota Police Department. He experience includes 12 years on the Saint Paul Police Department, where he held the rank of sergeant and roles ranging from patrol supervisor to public information officer. He also served as a Deputy Sheriff in Carver County, Minnesota, for nine years.
Paul is a licensed social worker and community faculty of Metropolitan State University. He is a frequent presenter on topics related to public safety leadership and community engagement, especially restorative justice.